To convince the best candidates come to your company, you need to understand what they want to be recruited. Recently, a new survey with more than 20,000 professionals in all over the world by LinkedIn has revealed some facts about what candidates think and want in every stage of a recruitment process.
1. Approach
Many talents (75%) are known as passive candidates, which means they want to hire but still aren't looking for other jobs. Despite that fact, 80% of them would want to hear from a recruiter.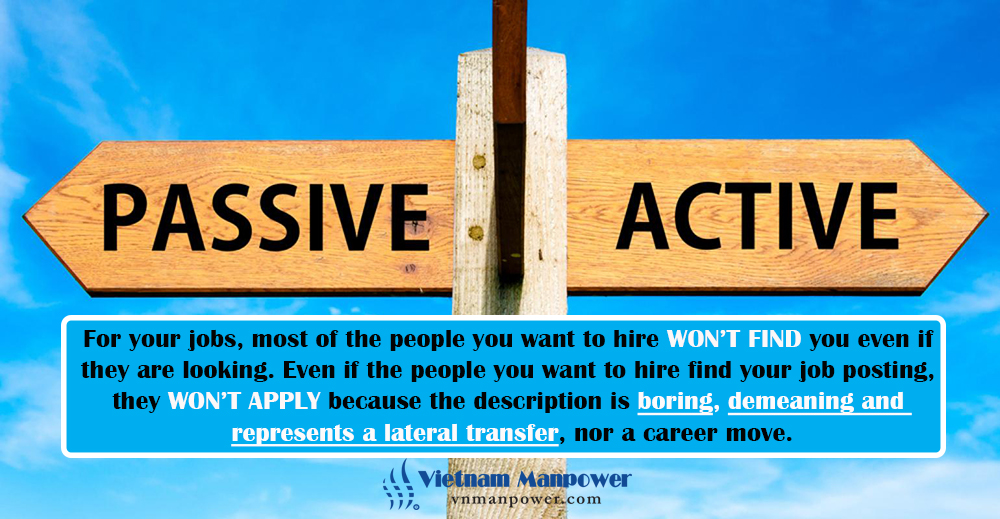 The best tool to approach candidates is online social network (56%) beside 50% believe in work of mouth they heard. So take that chance, make the first move to win the top talents. Sending a message to inform about your vacancies, list the main responsibilities, and give the explanation about how come this position fit them, accompany with an estimated salary range are what they want to know in your email.
Learning about time is important. Your candidates feel ready to talk about job hopping with recruiters on the first days of the week (Monday through Wednesday), the number will decrease on Thursday or Friday or weekend.
2. Interview
Needless to say, the vital role of interview are understated. Almost 90% candidates admitted a good interview experience can change their decision about taking the job offer or not.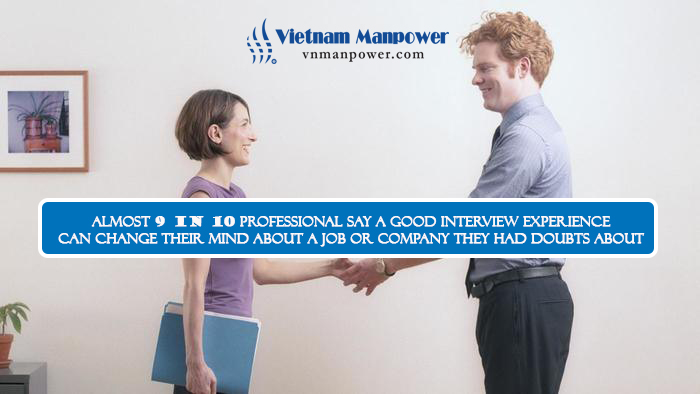 What do they expect in an interview?
- 49% getting specific product or business questions answered.
- 47% receiving a post-interview follow-up.
- 46% having a conversation with the leadership team.
Through all the stages of the process, what makes talent take the offer?
#1: A better compensation (49%)
#2: Company culture (21%)
#3: more influence within the company (14%)
Is it the time for you to reset all your recruitment plan?