Here are some differences between a boss and leader which help you never confuse again!
1. While a leader defines success as everyone reaching their peak potential, a boss only cares about his own success and ignores others in his team.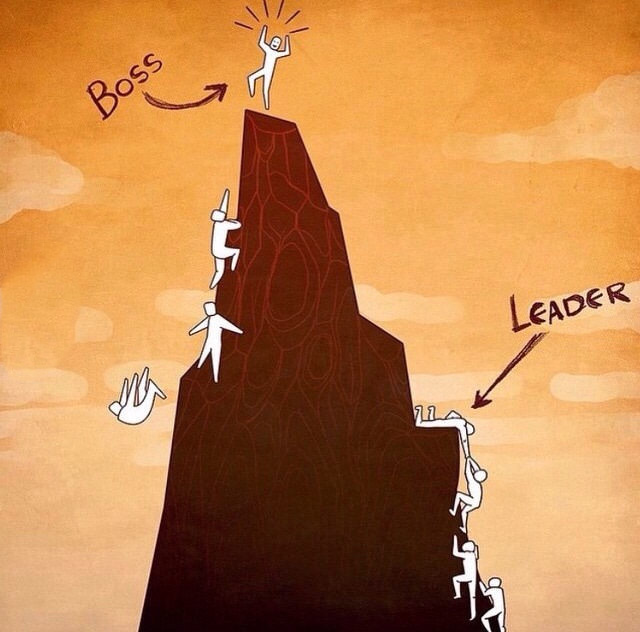 2. A boss demands a "win at all cost" attitude that leads to a dishonest and poor team, but a leader will do in the other way that creates a working environment of fairness and mutual development.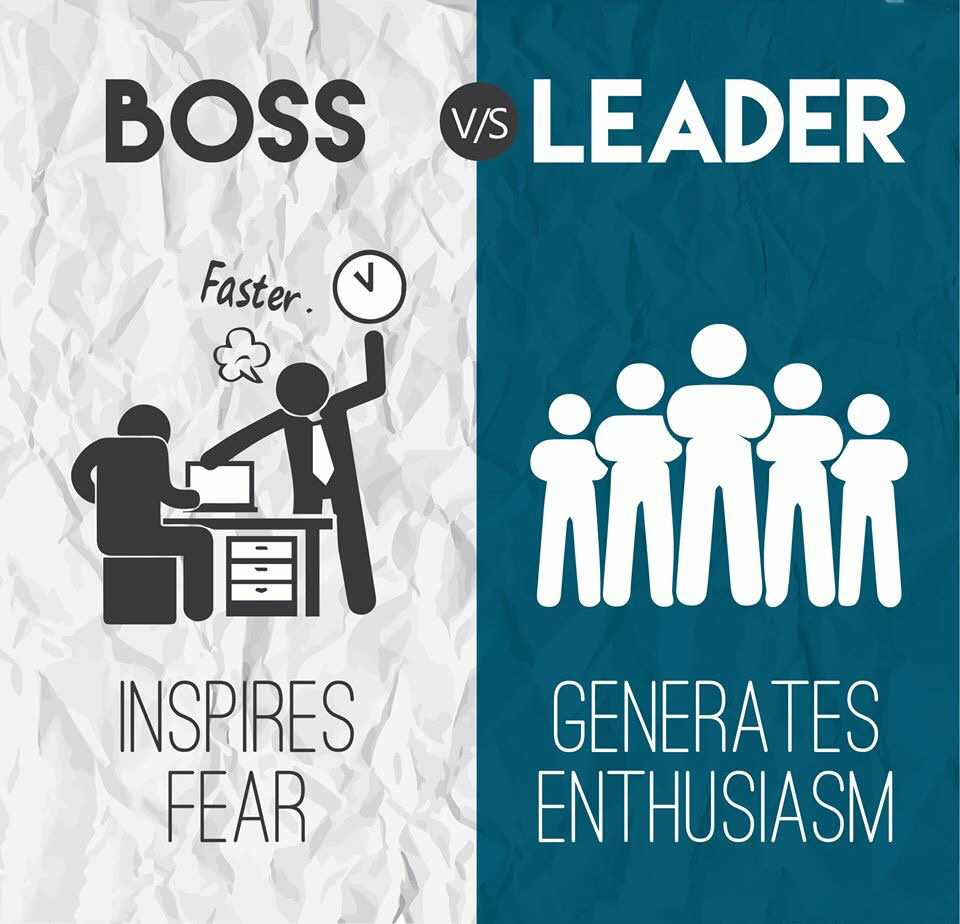 3. A leader leads and a boss drives. A boss doesn't care about the process, the only thing he wants is the result then he will give his comments about this. A leader, on the other side, will take his part in the workload. He will ask: "How's the task going? Let me know if you need my help."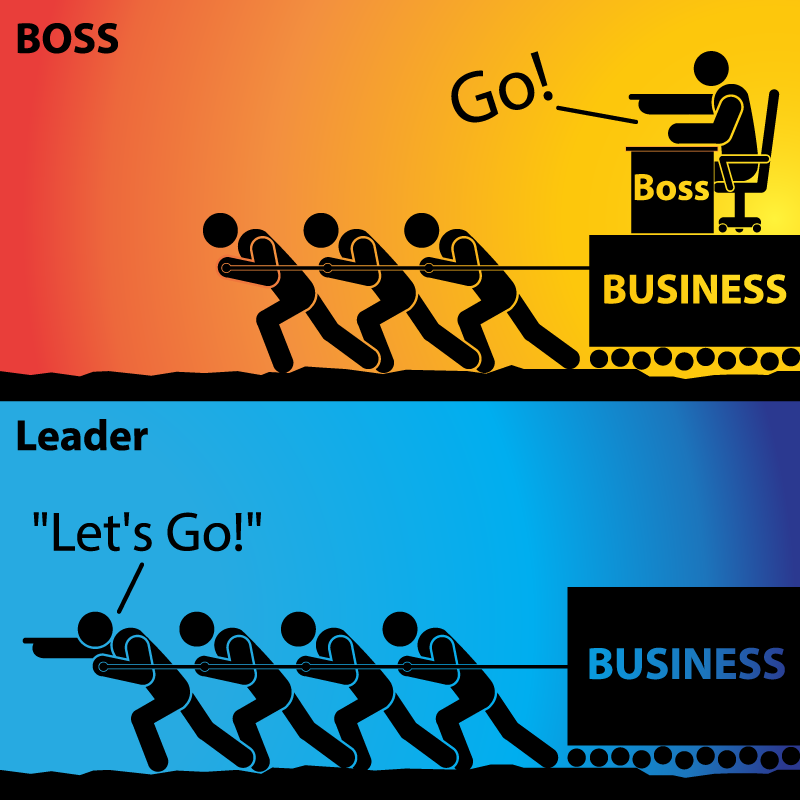 4. A boss is not known for his acceptance of feedback or his openness toward collaboration. By contrast, a leader wants to hear the feedback from his team members and engage them in the decision-making process.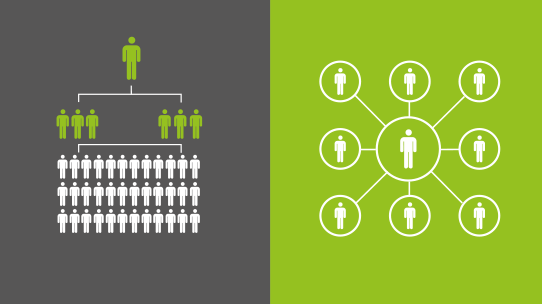 5. A boss uses people while a leader develops them. In the working environment, it is very easy to recognize this. A boss hires people just because he thinks that these candidates fit the job description and works with them until he gets the final result. In contrast, a leader will hire those who are even better than him, motivate them, learn from them to reach to highest achievements.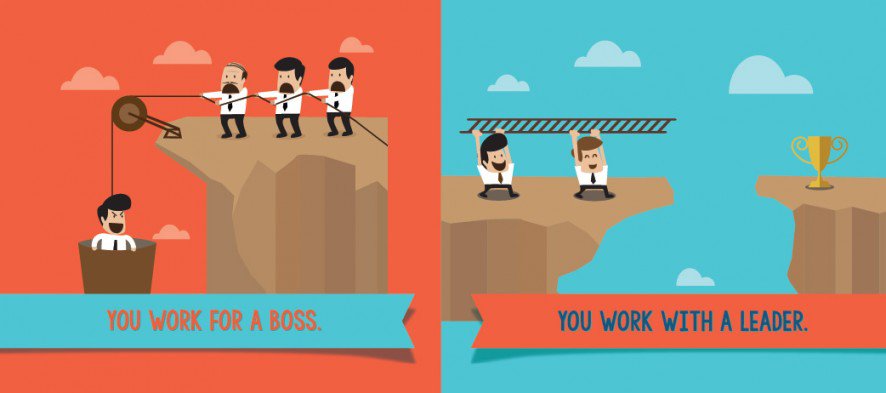 Not all bosses are great leaders and not all leaders are bosses. Do you know the differences between a boss and a leader? Which should you aspire to be?