1. Time to employ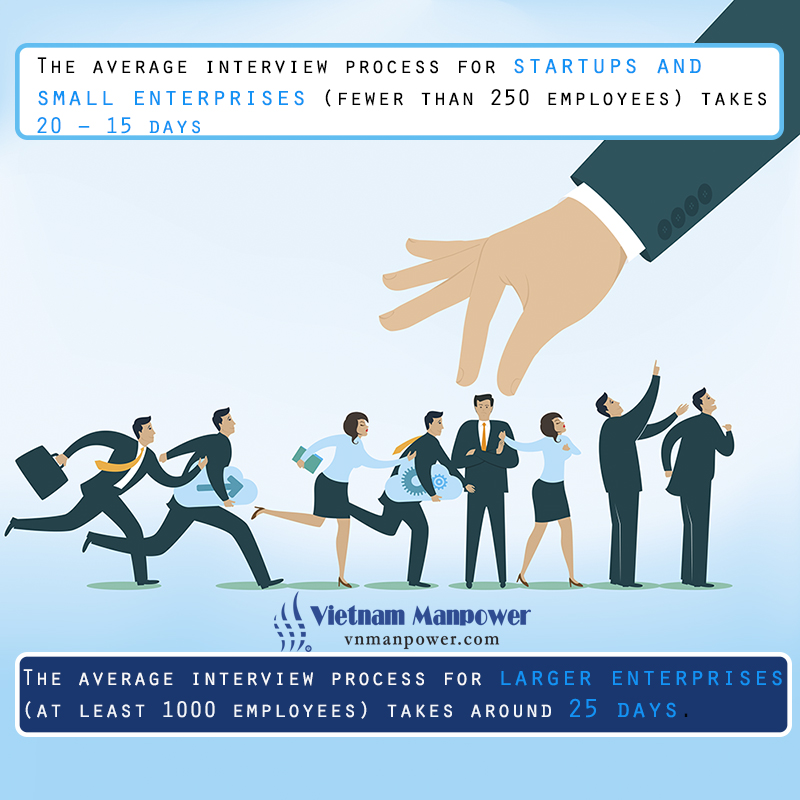 It counts from the day you advertise your job vacancy to the day they are officially on your company board. Recheck your purpose in this recruitment campaign:
How many people are you looking for?
About your standards?
| | | |
| --- | --- | --- |
| | Hiring by yourself | |
| Recruitment Campaign Scale | Suitable with a small number of job vacancies. | When you want to fill a large number of vacancies or want to have a diversified human resource for your company |
| | You have to spend your precious time on all the stage of recruiting such as writing a job description, posting ads, reviewing resumes, pre-screening and conducting interviews | The recruitment agency who already has had a large of the potential talent source is a good choice to reduce your wasted time and take you away from your role or even face the problems of accessing to a limited candidate pool |
Fun fact: If you require a strict hiring process, it will take you a lot of time, which, according to a survey, has the average of days to fill a position are 40 days.
2. The cost of hire
Hiring by yourself

Use recruitment agency

+ Pros:

Have the advantage when you have a limited hiring budget

If you could take advantage of multiple channels which to source your potential employees like social media, internal source, customers, etc., the cost of hiring will be minimized but still has a high efficiency

+ Cons: However, the risk is also high, all your time and money is meaningless if you cannot find the right and appropriate candidates (Read more: the cost of bad hire)

The recruitment agencies usually charge companies a recruitment fee of approximately from 15 percent to 30 percent of that vacancy annual salary.

Equally significant, you have the assurance from agencies in every recruitment campaign: no fees unless you could hire candidates.
.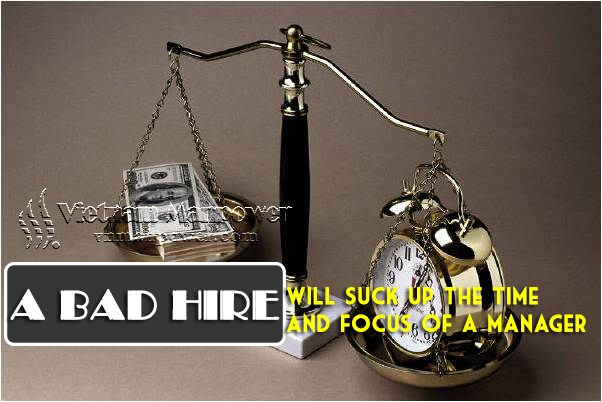 Looking for employees by yourself means you have the right 100 percent to control the whole process, you can review all of the applicants, CV, which is a good thing from the management side because you know best about your requirements and the culture fit. With the help of recruitment companies, they might be prone to make the mistakes about lacking some qualities you need. However, they have some information about competitors or labor market that you don't have.
After all things consider, there is no absolute perfect method, to gain the win-win result for both employers and employees, you need to mix different way base on your demands, budget and purpose.