1. Get to know employees and their families in the most creative way possible
In an interview with LinkedIn, Ms. Indra described the "crazy" moment when she returned to visit her mother in India after being appointed CEO at Pepsico. Friends and relatives looked at her mother in a different light – more respectfully, and they continuously congratulated and praised her mother – who had fulfilled her responsibility of giving birth and raising Indra as a person.
With this in mind, she decided to write letters to the parents of the company's managers to express her gratitude. Not long after that, Indra also started sending letters to the employee's spouse to express her appreciation.
Finding ways to show appreciation and gratitude for your employees' contributions is an effective way to motivate them to work and give them more reasons to love their work, stay engaged and dedicated. Do my best.
2. Show your employees clear goals
In Ms. Indra's eyes, the purpose of employees' work will always be associated with social responsibilities and serving Pepsico's missions. It is the inheritance of the company's reputation to continue to create differentiated values for customers.
Today, at Pepsico, employees will work to fulfill missions: to make healthier foods, protect the environment, and inspire people. For example, she is directing her research team to look at traditional Pepsico products Doritos, Cheetos, Lay's Chips - and refine them to be less salty, less fatty and more suitable for customers with health consciousness. In terms of improving the environment, the corporation's potato farmers have successfully cut their water consumption by 50% over the past five years.
Providing employees with a clear sense of purpose is a great tool to retain them. In fact, more than half of professionals in the United States want to work for a company whose mission and vision align with their personal values. It's something any company can do to retain its employees and keep them motivated.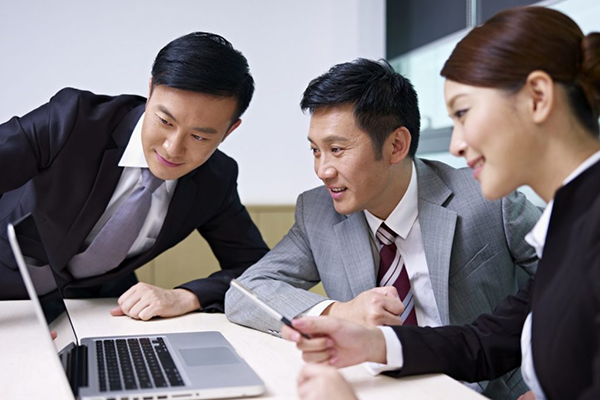 3. Let employees have more autonomy and influence
Ms. Indra allows her employees to creatively solve problems. On a trip to the Fritolay factory in Jonesboro, Arkansas, Indra took a tour of the factory and realized that the workers there could be autonomous in handling plastic waste and recycling it into useful items.
Pepsico employees around the world are encouraged to create local flavors for Lay's potatoes. As long as the potato products retain their characteristic crispiness, the staff can make them flavored with seaweed for the Chinese market or flavored with squid in the Thai market.
In a $63 billion company - Pepsico, Indra allows her teams to act like small entrepreneurs and execute her ideas to achieve results. When employees feel they can make a real difference, they tend to be more engaged and "loyal" to the business.
4. Make sure employees have an environment to "do their best"
Ms. Indra clearly understands that Pepsico will retain many talents if the company creates conditions for employees to "enjoy" their work. This includes working time, health care arrangements, maternity leave and leave. But Indra's philosophy goes beyond these.
In another interview, she shared: "Pepsico wants to create an environment where every employee can bring themselves to work, not just work for a living. We want to make sure that everyone in the world has the opportunity to work at PepsiCo, not just those fortunate enough to have an excellent education."
Born and raised in India, Ms. Indra is acutely aware of cultural differences. In Saudi Arabia, where the law prevents women and men from working together, PepsiCo has built separate factories to employ women and still respect the strict regulations of the land. water.