As at 01.01.2016, Vietnamese labor force in the working age was 48.19 million people. Labor force participation rate for age 15 and above who are working in the economic sector in 2015 estimated 52.9 million people and the construction industry accounted for 22.9%, which is allocated to various types of positions from management level like engineers, surveyors to general workers. Whatever position they are in, Vietnamese construction workers have to go through a strict training duration. For the last 5 years, there are 8.6 million people have been trained, 3 times compares to the previous period, push the rate of trained employees nationwide to 51.6% at the end of 2015.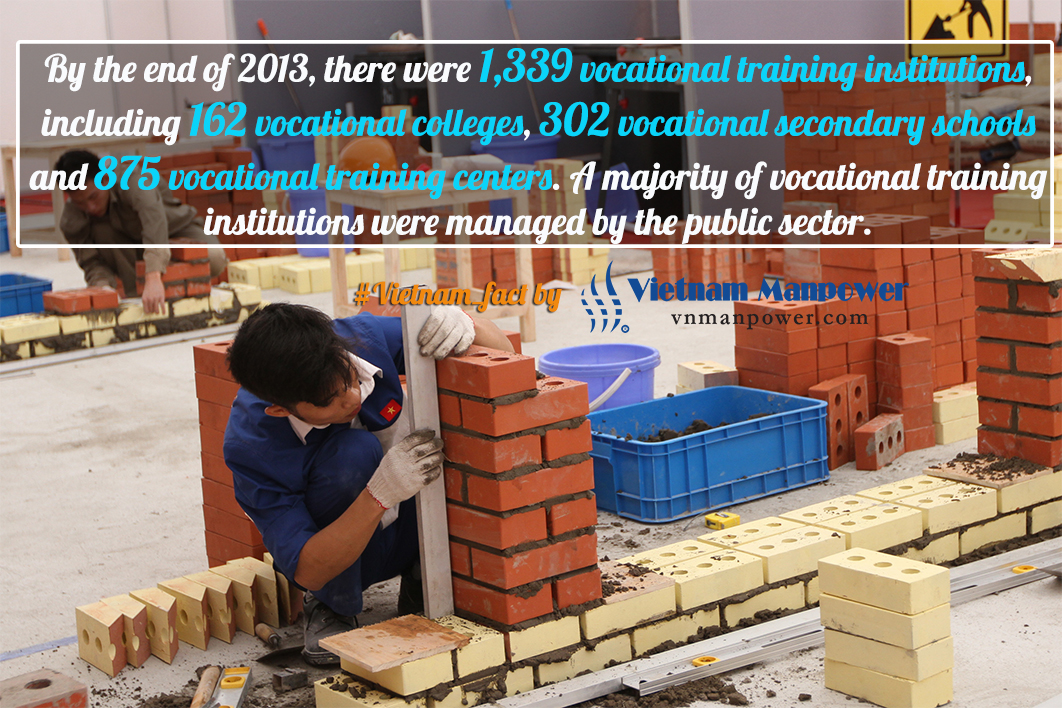 The employment rate or self-employment after graduation was about 70%, showing that vocational training has gradually approached and attached to the labor market. As the statistic, Vietnam has 1,463 vocational training schools, including about 800 non-public institutions, the training programs attach to the requirement of businesses and labor market, setting a higher standard in employee's skills.
Beside the knowledge and technical skills, the vital factors creating a strong labor force are the traits of Vietnamese workers, in general, and Vietnamese construction workers, in particular, affected by the environment and history, outstanding are:
- Physical endurance: Vietnam has tropical monsoon climate, where the temperature could climb up very high in summer, but in winter there is snow in some areas. Vietnamese construction workers usually work outside and endure the most severe weather whatever month it is.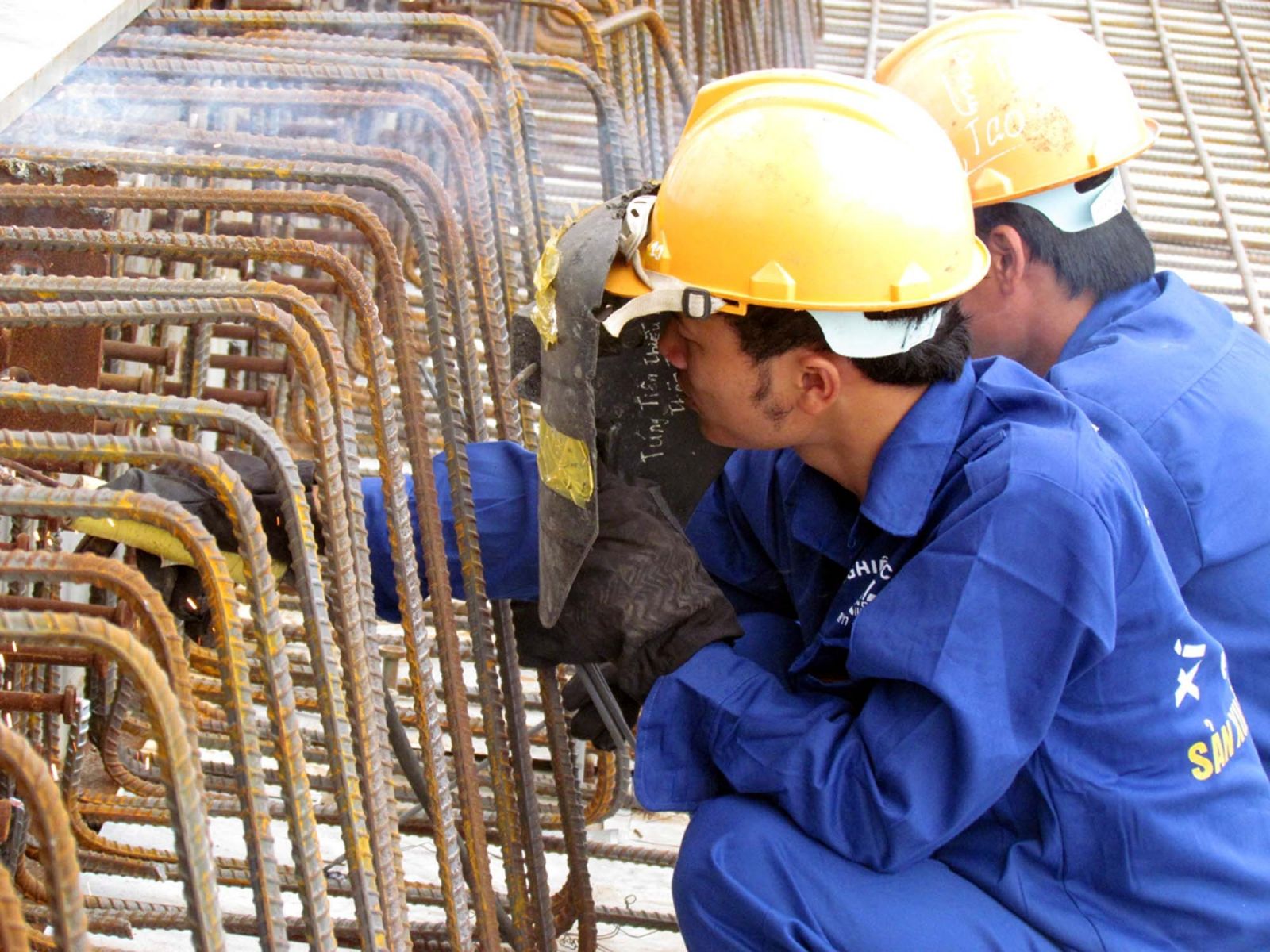 - Master at traditional knowledge: Being inherited some long-lasting cultural values from the colonial times, many old architectures and building has been restored by Vietnamese Construction workers and still kept for itself the same ancient beauty.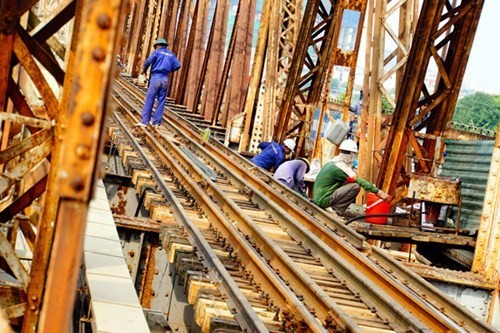 Workers work on Hanoi's Long Bien Bridge to restore this 112-year-old Bridge
- Eagerness to learn new skills: With the innate of intelligent and creative characteristic, Vietnamese people love knowledge and have quick understanding, easy to catch up the new trends in the construction sector, one of them is environmentally friendly technology. This method has been applied increasingly in Vietnam and gaining the first success.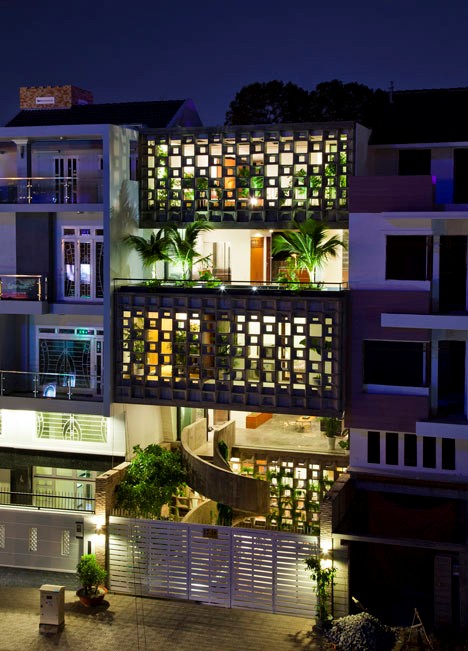 Stacking Green house – a sleek, sustainable residence designed by Vo Trong Nghia Architects built in 2011 for a small family in Saigon, Vietnam. This architecture project has won International Architecture Award (USA), Green Good Design (USA)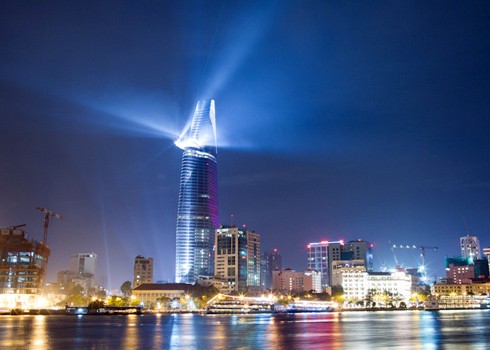 Bitexco building- One of the highest building in Vietnam. With 68 floors above ground and three basements, the building has a height of 262.5 meters (861 ft), making it the tallest building in the city, the 3rd tallest in Vietnam, and the 124th tallest in the world
- Flexibility: Some people argue that adaptability will also mean lacking of personality, not have their own identity ... but I do not agree. In any condition, people still need a high adaptability skill to survive in a society that constantly changes.
A decade ago, perhaps only a few number of young Vietnamese won a scholarship or had the courage to host the exploratory activities ... but now that has changed. They learn, adapt quickly to new trends of the world and have a certain success in various fields.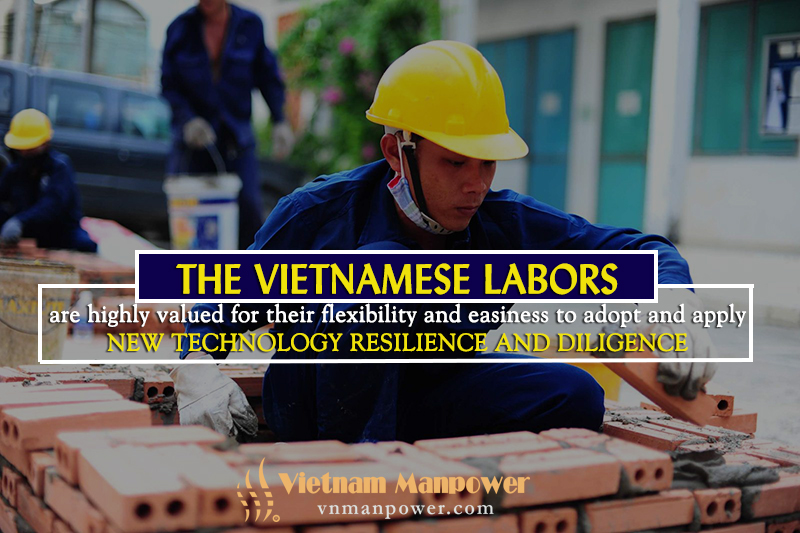 - Diligence and high sense of discipline: Vietnam is only a small country but had been overcome many struggle wars in the past thanks to the high sense of discipline and not afraid of difficulty and hardships. The discipline is applied from the first day at school for every kid because Vietnamese education is used to training people to obey rules or a code of behavior with traditional custom.
- Teamwork: Traditional culture of Vietnam involves focusing on humanity and harmony, with family and the community valued highly, which is the basic element to create an effective teamwork.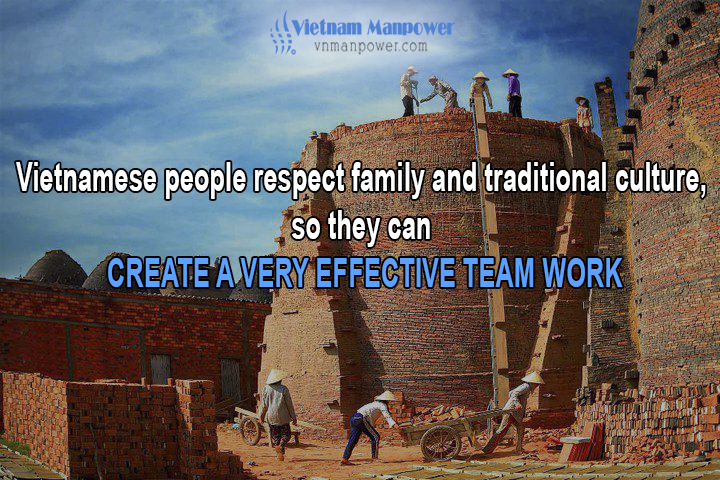 - Optimism: Optimistic is also an advantage you can find in every inhabitant. According to several reports, Vietnam ranked no.5 in the happiest countries in the world and no.1 in all of Asia. Residents have a very high level of satisfaction with their life, enjoying what they've got: the gorgeous beaches, green mountains, dramatic scenery, and mouthwatering regional cuisine.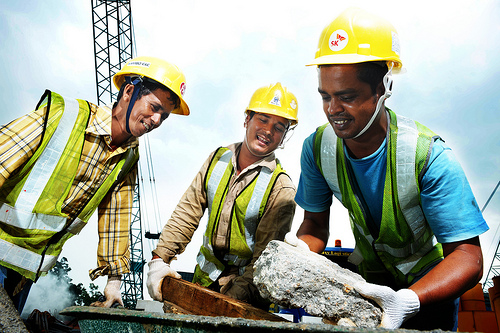 Vietnamese Construction Workers in abroad
Construction sector could be considered as a fundamental element in any countries, even the world, creating million job opportunities for skilled, unskilled labors. However, in recent years, a scarcity of workers has been a notable headwind for home building and other parts of the construction industry. The lack of workforce in some areas inevitably leads to the development of immigrant workers in construction labor force. Vietnam, with the advantage of a strong and young workforce, isn't out of line. As of 2011, Vietnam has about 500,000 workers and leaders working in over 40 countries with approximately 30 different types of job.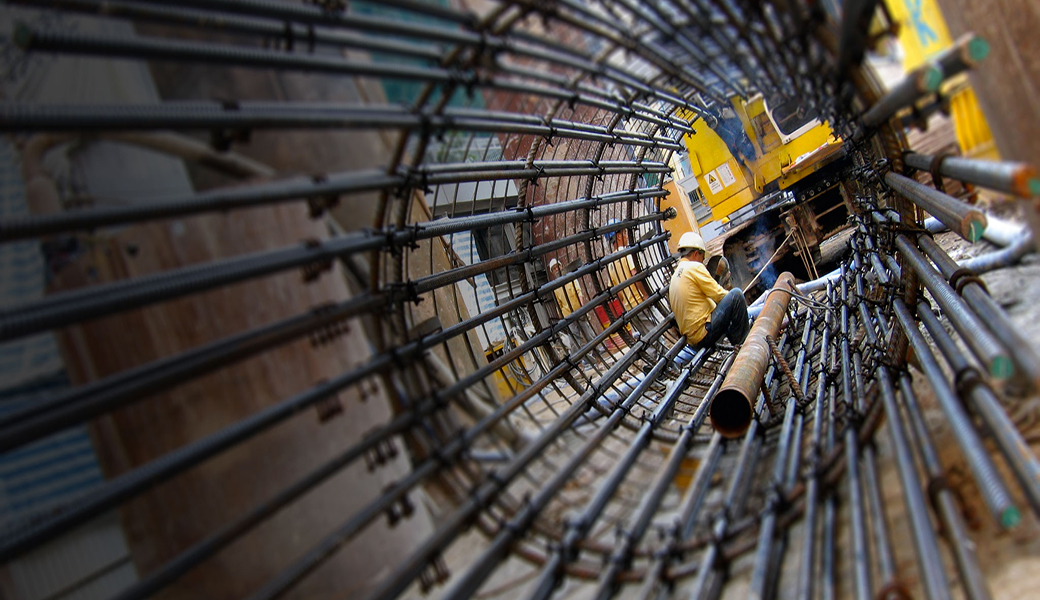 In term of acceptation, the major markets of Vietnamese labor export are Taiwan, following by Korea, Malaysia, Japan, Saudi Arabia, Laos, Cambodia,… Other markets such as Brunei, Singapore, the United Arab Emirates are also being expanded. Developed countries with high incomes, such as Australia, the USA, Canada, Finland, and Italy are potential market oriented. Unlike Taiwan and Malaysia are considered as traditional markets with low demand, Japan market requires a much higher skilled labor. However, according to the policies and programs to create more favorable cooperation, Vietnamese trainees work in Japan is increasing. With the number of trainees was up to 35,000 according to statistics in 2011, Vietnam ranked second out of 14 countries with trainees working in Japan (after China). Labor quality was also recognized and trusted.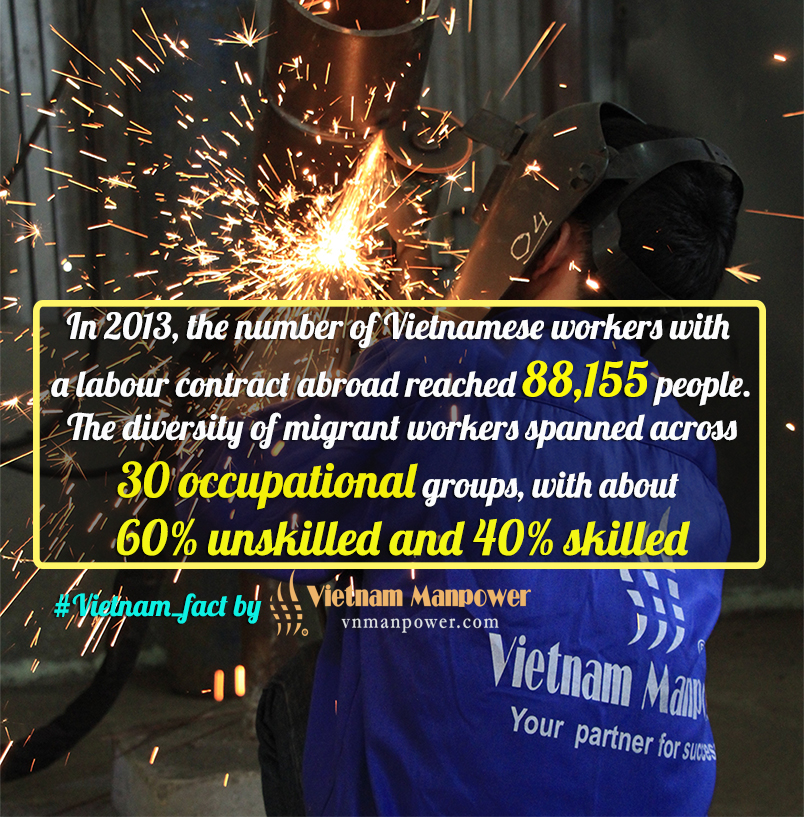 A large number of workers were sent to work abroad not only brings a huge foreign exchange to their motherland but also is a way to promote the image of Vietnamese people and country. There were many stories and people making their success in a strange country with empty hands. One of the latest great stories that Vietnam Manpower would love to share is about a young Vietnamese immigrant who arrived as a construction worker has risen to become influential millionaires in Angola.
The distance from Capital Luanda to Lubango (Angola) is about 1000 kilometers. This province, which is known as a large Vietnamese community, gather a quite number of Vietnamese residents who have a prosperous life. Nguyen Ngoc Ky is an outstanding name. He is a general director of a construction company. Fluency in Portuguese, Angola's main language, brings Ky the advantage of being able to communicate directly with relevant authorities. Born in 1984 in Ha Tinh province, he decided to start his career in abroad after graduated from Hanoi Business Administration University. At first, without local language, he mostly survived doing odd jobs. He used all the money he got from a successful photo studio to open a construction company.
"The demand for construction in Lubango is huge. But local people aren't trained for the job and they don't have a good command of the latest technology.
"I won big contracts, one after another, to get where I am now."
The work permits visa was only given to Vietnamese in April 2014 even though Angola established diplomatic relationship with Vietnam in 1975.
However, as of now, Ky has employed about 60 Vietnamese workers, paying them wages ranging from $1,000-1,500 a month accompany with meals and accommodation. Hundreds of locals were also hired to do smaller jobs and be paid $250-500 a month.
Ky recently brought his wife and son over to join him and plans to expand his activities to include the importation of Vietnamese goods.
Accompany with Mr. Ky, more and more Vietnamese people have been recognized and highly recommended. As a professional company in manpower supplier with over 15 years of experience, we have been given the good feedback of the employer about the quality of Vietnamese workers. In the other words, Vietnamese construction workers are the good choice for employers in the Middle East and other countries.